This was a fairly easy install, typically the hardest part of wall mounting a TV is routing the electrical to an outlet behind to TV. This install turned out really clean, there where no new visible outlet, no visible cables, nice wall location that can easily be seen from anywhere in the room. The picture tuned out beautiful, and the client was very happy.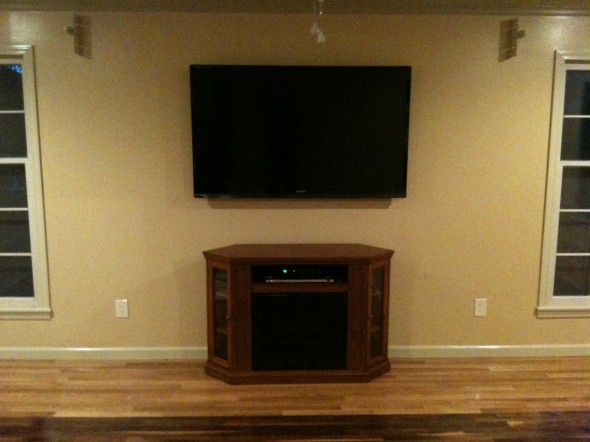 The three main components for this setup were a; HD cable box, Blue Ray Player, and the 60in LED Sharp. Other components include; Wall mount, recessed outlet, HDMI cables, Coax cable, and low voltage outlets.
If you would like to perform a similar setup here are the links to the components.
60″ Sharp Aquos 1080P LED-LCD TV
Cheetah Mounts 32-65in Wall Mount
HDMI Cables – Buy extra for future expansion
If you would like me to install an similar system for you, just hit me up on the contact page!