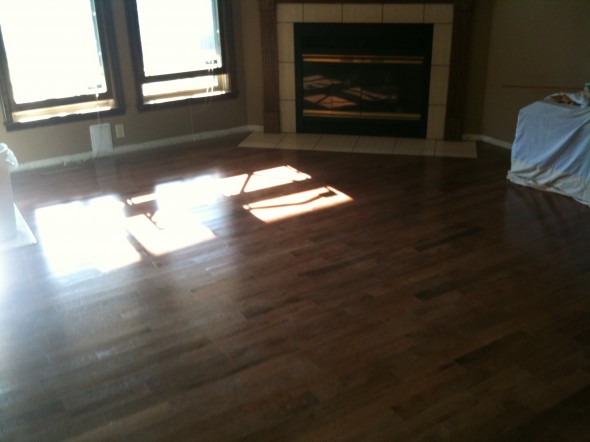 This remodel involved removing all the carpet from the from the house. Carpet was replaced in the bedrooms and 3/4″ Red Oak was installed in the entry, living room, and hallway.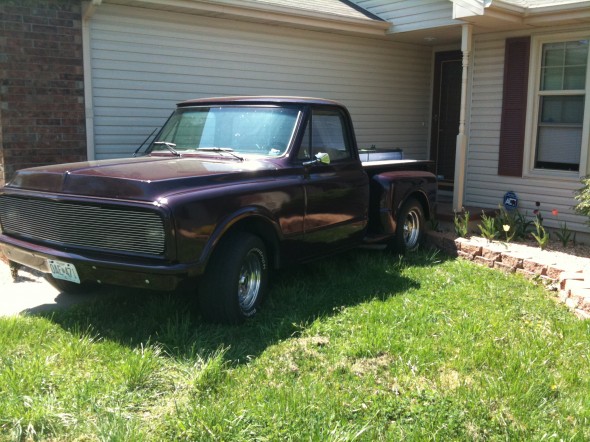 I put my old truck to work bringing in all the oak.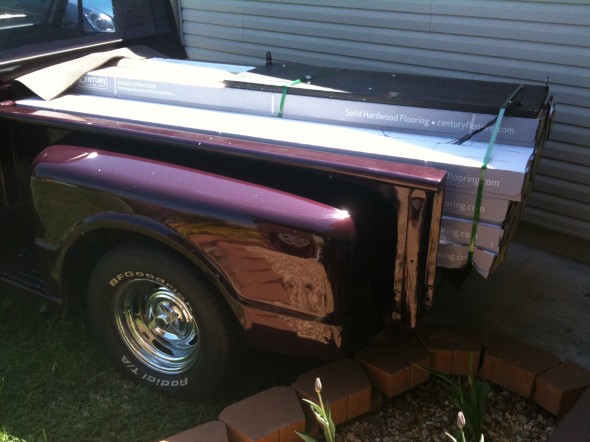 Another picture of the truck, just because…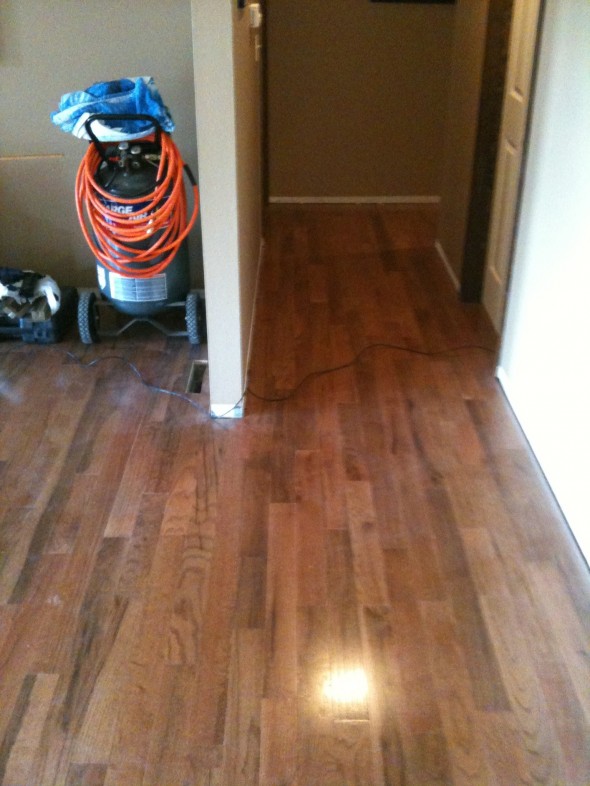 A look down the hallway.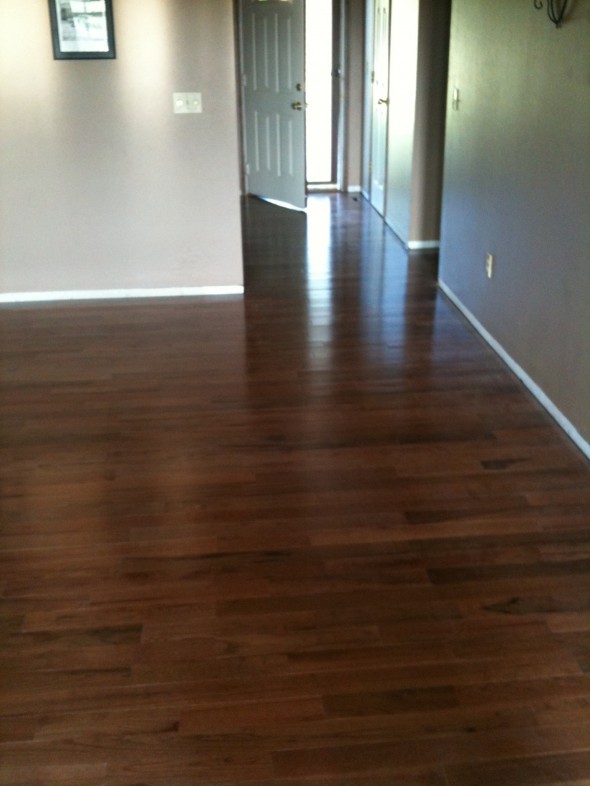 The entryway had an engineered hardwood already, but it was removed as well so all the wood would match perfectly.